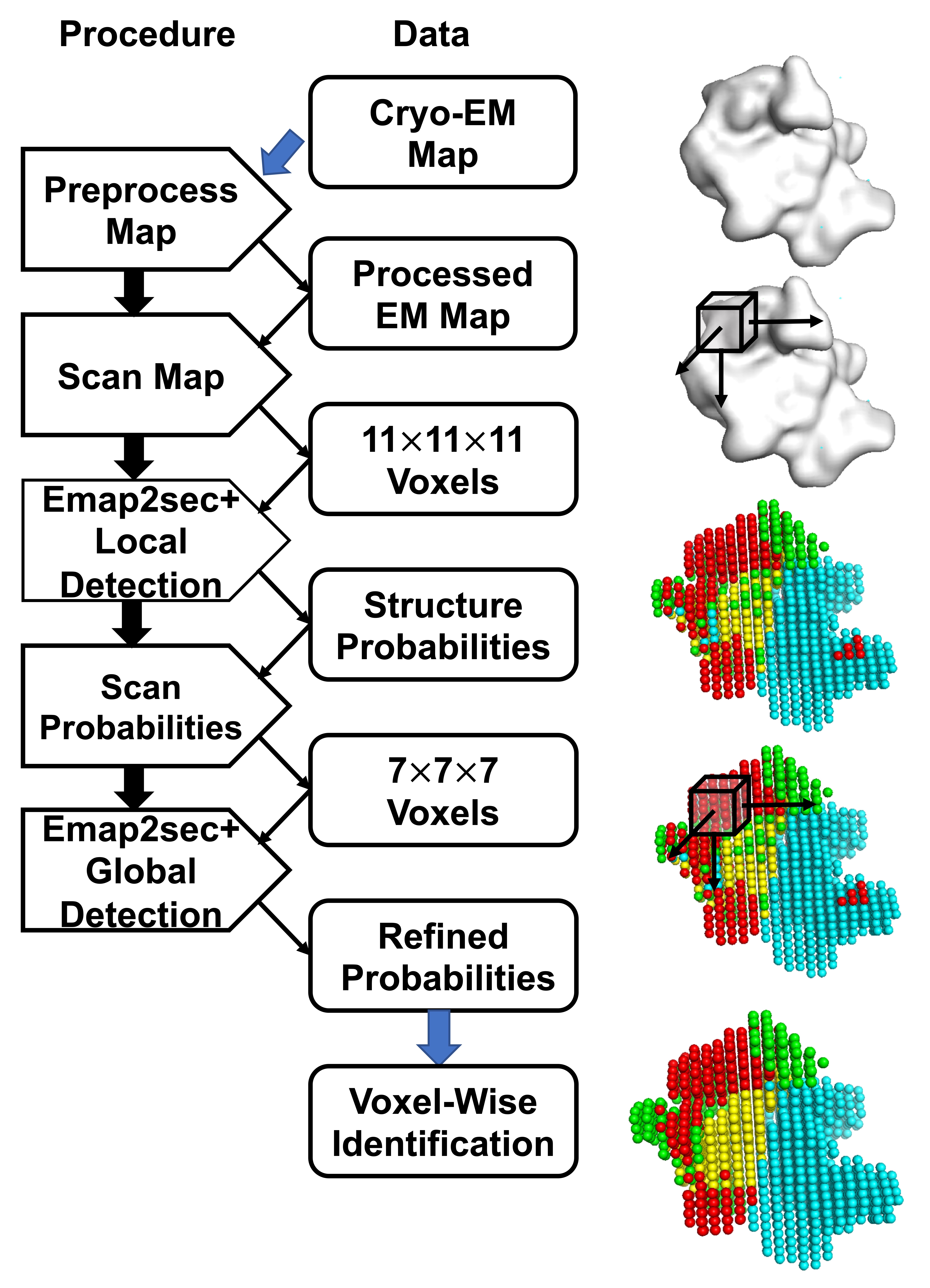 Emap2sec+ protocol:
(1) Process cryo-EM map (*.mrc file) and change grid size to 1.
(2) Scan EM map to get voxel input and corrsponding locations and residue IDs(if with PDB structure) and save it in *.trimmap file.
(3) (Optional) Assign Structure labels by Stride (if with PDB structure).
(4) Generate *.input file which only includes voxel information and label information(if with PDB structure).
(5) Apply Phase1 Network and Phase2 Network to assign labels for each voxels and save the predictions in *pred.txt.
(6) Output the evaluation report in *report.txt (if with PDB structure).
(7) Output *.pdb and *.pml file to visualize predictions.